Nice article from La Liberté about the start-up NEUR.ON, which is making its mark at the interface between law and artificial intelligence (AI)! In collaboration with the HEIA-FR, Neur.on has developed a software that allows automated translations in the legal and financial field. Several large law firms have already adopted it!
"The tool is based on artificial intelligence. An extremely large amount of quality data is needed to train the machine. Then, you need competent engineers and the ability to encapsulate everything in a computer product," notes Jean Hennebert, head of the iCoSys Institute at HEIA-FR.
Indeed, as the article reminds us, the HEIA-FR has one of the largest centers of expertise in document analysis using AI in Switzerland.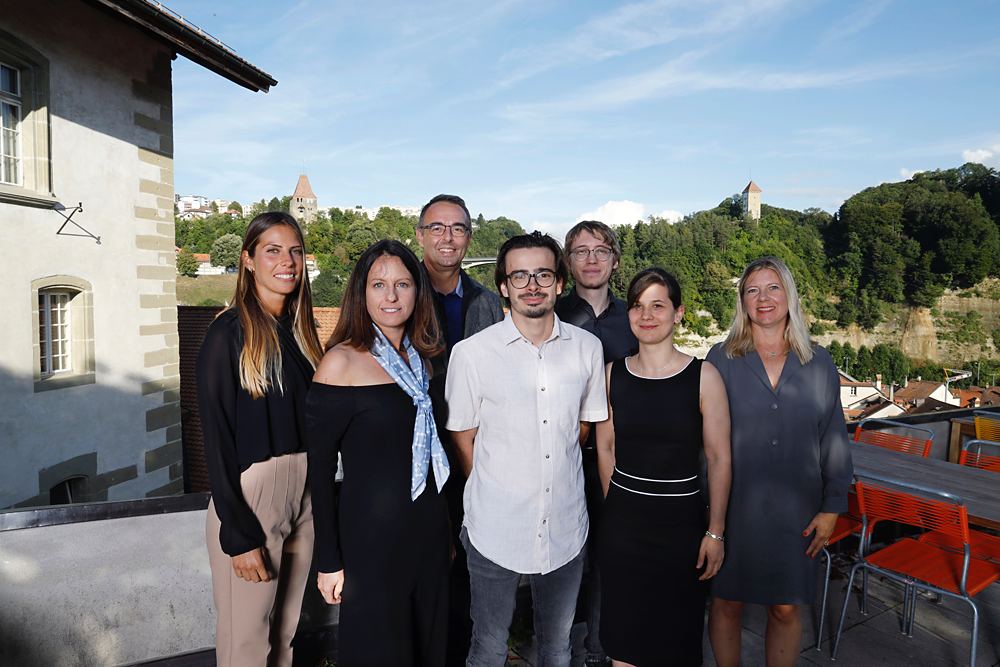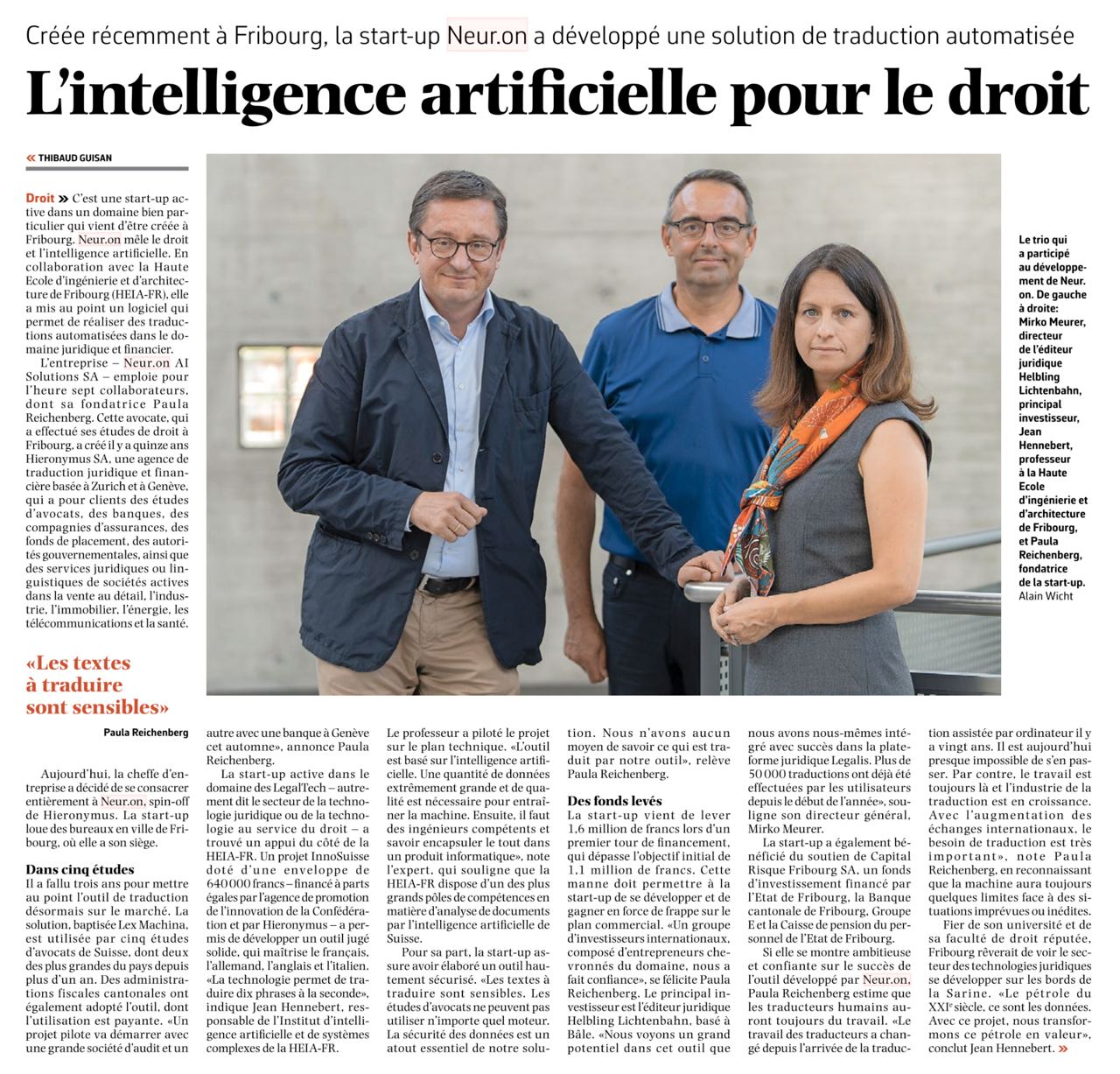 © Journal La Liberté