ePark
Information System for roaming in the context of charging station networks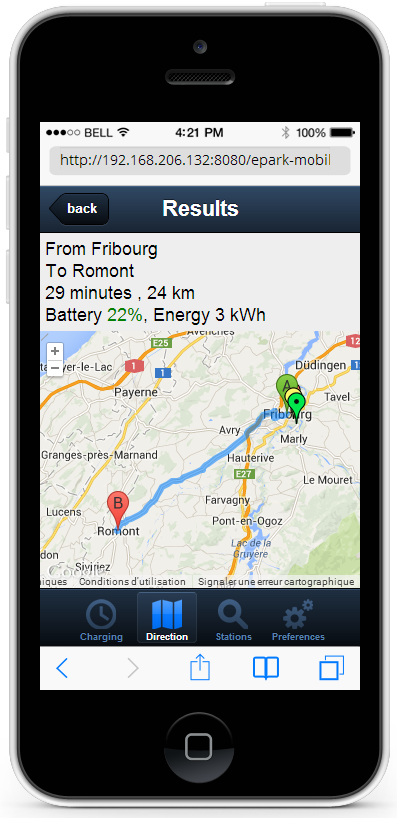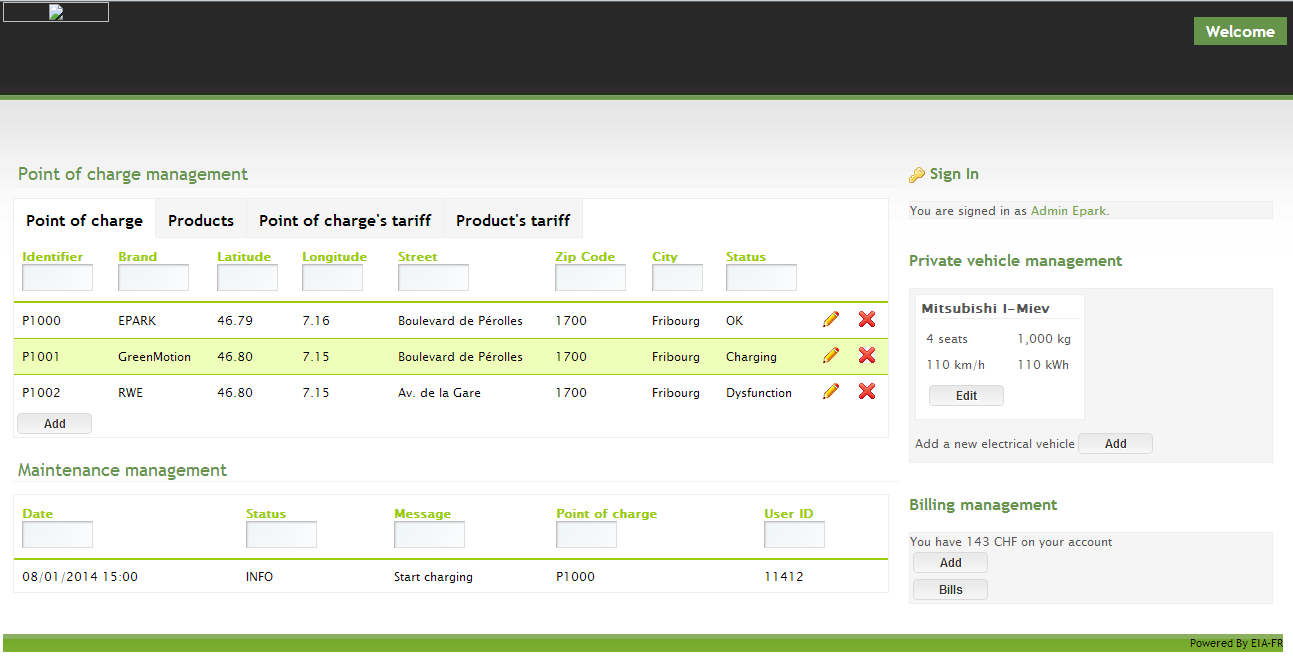 The Swiss network of charging station for electric vehicle is currently rather fragmented and granular. Many cantonal and regional operators are managing their own network of charging stations. The same observation can be done for several European regions around Switzerland.
Electric vehicle drivers have difficulties as several registrations to different operators are requested. User identification strategies may even be rather different from one network to the other, for example based on RFID cards, physical keys, passwords, etc.
The ePark project has investigated ways to make the different charging station Information Systems interoperable (IS). The main objective of the project was to develop a central IS offering a national roaming possibility: unified user profile definition, interoperability with other operator IS, unified activation of charging stations on different networks, re-billing between operators, energy consumption estimation for medium range trip and web and mobile user interfaces.
A prototype of multi-platform web and mobile application has been developed and benchmarked thanks to a partnership between Groupe e, Softcom, Banque Cantonale de Fribourg and the international institute of management in technology of the University of Fribourg.