Baptiste Wicht, PhD. in Computer Science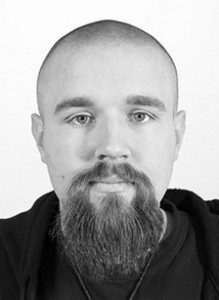 I'm Baptiste Wicht, from Switzerland, now 28 years old. I'm currently a Ph.D student in Computer Science at the University of applied sciences in Fribourg, principally in Machine Learning. Currently, I'm mainly developing high performance applications in C++.
I've started programming in 2004, when doing my computer science apprentice ship. For a few years, I programmed a lot in Java and become involved in the french Developpez.com community, for which I was a writer and moderator on the forums and finally a Java Community Leader for the complete Java community on Developpez.com.
Later, in 2011, I find the holy Grail of the programming languages when I started to work with C++ for my Bachelor's Thesis project and since this time I've only been writing in C++. I've even written my own compiler and my own operating system. For more information on my projects, you can have a look at the list of my projects below or at my Github account. I'm also teaching an advanced C++ course for Bachelor students.
For my Ph.D., I've been working on Machine Learning experiments. For this, I've developed an entire machine learning framework with highly-optimized kernels for CPU and a prototype version for GPU. The framework mainly focuses on neural networks, convolutional neural networks and Restricted Boltzmann Machines.
As for my other interests, I'm a fan of Linux and especially Gentoo. Recently, I've become also quite interested in home automation technologies and I've started testing a few devices in my apartment.
Education
Ph.D in Computer Science

2013-Now

University of Fribourg

Master of Science, Computer Science

2011-2013

HES-SO

Bachelor of Science, Computer Science

2008-2011

University of applied Sciences, Fribourg
Experience
Scientific Collaborator

2013-Now

EIA-FR, Fribourg

Software Engineer

2011-2012

EIA-FR, Fribourg, CH

Apprentice in Computer Science

2004-2008

SITEL, Fribourg, CH
Personal Projects
DLL – C++ Library for Deep Learning

Generic implementations of Restricted Boltzmann Machine (RBM), Deep Belief Network and Convolution RBM.

ETL – C++ Library for Matrix and Vector Math computations.

Expression Templates library for matrix and vector computations. Matrix Multiplication, Con- volutions, Fast Fourier Transform, …

Thor – Development of a new operating system

Study of operating system theory. Written in assembly and C++.

EDDI – Development of a new programming language.

Study of compiler theory. Written in C++ with advanced Boost libraries. Aims to be an aggressive optimizer. Generates Intel X86 Assembly.